US Radiology is building the nation's premier partnership of physician-owned radiology practices and diagnostic imaging services providers. Our partners are leaders in the field of radiology, consistently at the forefront of clinical and technological advances, working with our health-system partners to provide best-in-class imaging when and where patients need it.
GEOGRAPHIC FOOTPRINT

*Multiple locations not shown due to crowding
OUR PARTNERS

Established in 1967, Charlotte Radiology is one of the nation's largest and most progressive private-practice radiology groups and an innovator in outpatient diagnostic imaging. Based in Charlotte, NC, Charlotte Radiology owns and operates 15 breast centers, two vein centers, two interventional radiology sites, and five free-standing imaging centers. Their 100+ subspecialized radiologists read more than 1 million studies annually for 14 hospitals, 30 imaging centers and a multitude of healthcare providers.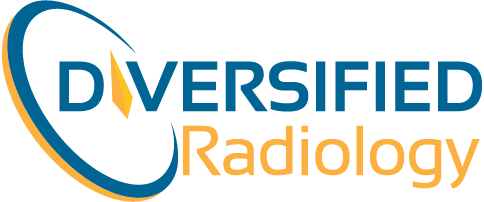 Established in 1927 and based in Denver, CO, Diversified Radiology is a subspecialized group of 65 radiologists providing imaging interpretation and interventional care across the Rocky Mountain region. Diversified Radiology has earned national recognition for its best-in-class subspecialized teleradiology program that provides 24-hour coverage across the United States.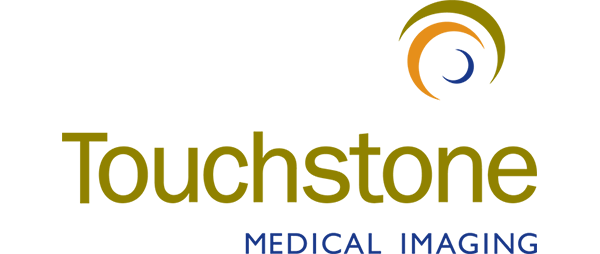 Established in 1991, Touchstone Medical Imaging is a leading provider of high quality, multi-modality imaging services to patients and physicians. Touchstone currently owns and operates approximately 60 best-in-class diagnostic imaging centers and partners with leading radiology groups and health systems to provide services across Texas, Colorado and Oklahoma, as well as additional sites in Arkansas, Nebraska, Florida and Montana.

Established in 1998 and based in Atlanta, GA, American Health Imaging (AHI) is a leading provider of diagnostic imaging services in the United States. AHI owns and operates diagnostic imaging facilities across Georgia, Alabama, Florida, South Carolina and Texas, using the highest-quality imaging equipment and partnering with subspecialized radiologists to deliver superior patient care.

Founded in 1933, Radiology Ltd. provides world-class imaging services to improve the health of all southern Arizonans. The company's team of 40 subspecialized, fellowship-trained radiologists and over 400 skilled staff members operates 9 outpatient imaging centers and are the exclusive provider of professional radiology services at 2 leading hospitals in the greater Tucson market.

Founded in 1971, Upstate Carolina Radiology (UCR) provides diagnostic and interventional radiology services to hospitals, outpatient centers, and medical centers through eight locations in the Spartanburg, Greenville, Greer, and Gaffney communities of South Carolina. UCR is also the region's largest group of vascular and interventional radiologists.

Founded in 1987, Windsong is the largest outpatient diagnostic imaging provider in the greater Buffalo region in Western New York, and provides leading breast imaging, interventional radiology, diagnostic imaging, genetics and breast surgery. This full-service practice is staffed by a team of 21 board-certified, fellowship-trained radiologists, and is consistently recognized for excellence and innovation. Windsong provides the highest level of quality and multimodality imaging services through five ACR accredited outpatient imaging centers.

Founded in 2007, Gateway Diagnostic Imaging is a leading provider of diagnostic imaging services in the Dallas/Ft. Worth area. Gateway offers the core modalities of MRI, CT, Ultrasound, and X-ray. Gateway focuses on the key principles of quality care for patients and trusted service for referring physicians, all delivered in a cost-effective manner.

Founded in 1938, SJRA has been a leading imaging services provider for New Jersey's Camden and Gloucester counties for more than 80 years. A team of 41 board-certified specialists — including neuroradiologists, body imagers, musculoskeletal imagers, women's imagers, and interventional radiologists — interpret radiology studies, from standard x-rays to the most complex procedures, across 11 clinical locations in South Jersey. SJRA is the only diagnostic imaging center in the region awarded the Diagnostic Imaging Center of Excellence by the American College of Radiology.

For more than 50 years, Larchmont Imaging Associates has been a premier provider of diagnostic imaging services to New Jersey's Burlington County, dedicated to maintaining the most rigorous protocols for quality and consistency. The expertise of their team of board-certified radiologists brings a comprehensive range of diagnostic applications to the local community. Larchmont is committed to providing a convenient, comfortable, and caring experience, with prompt scheduling, extended hours, and associates who add that extra, personal touch to every interaction.

Contact Us.
US Radiology is building the nation's premier radiology partnership. If your organization shares our values, let's connect.
Get in touch